CEILING BAFFLE SYSTEM
Acoustics play an integral role in any environment. DFB has developed various sound absorbing techniques including our Baffle system, which offers both a decorative and highly functional solution to noise reduction. This application is suspended from the ceiling and can be installed in a multitude of patterns.
When wrapped in fabric, Panel-Tex Baffles offer a 1.0 Noise Reduction Coefficient (NRC) rating.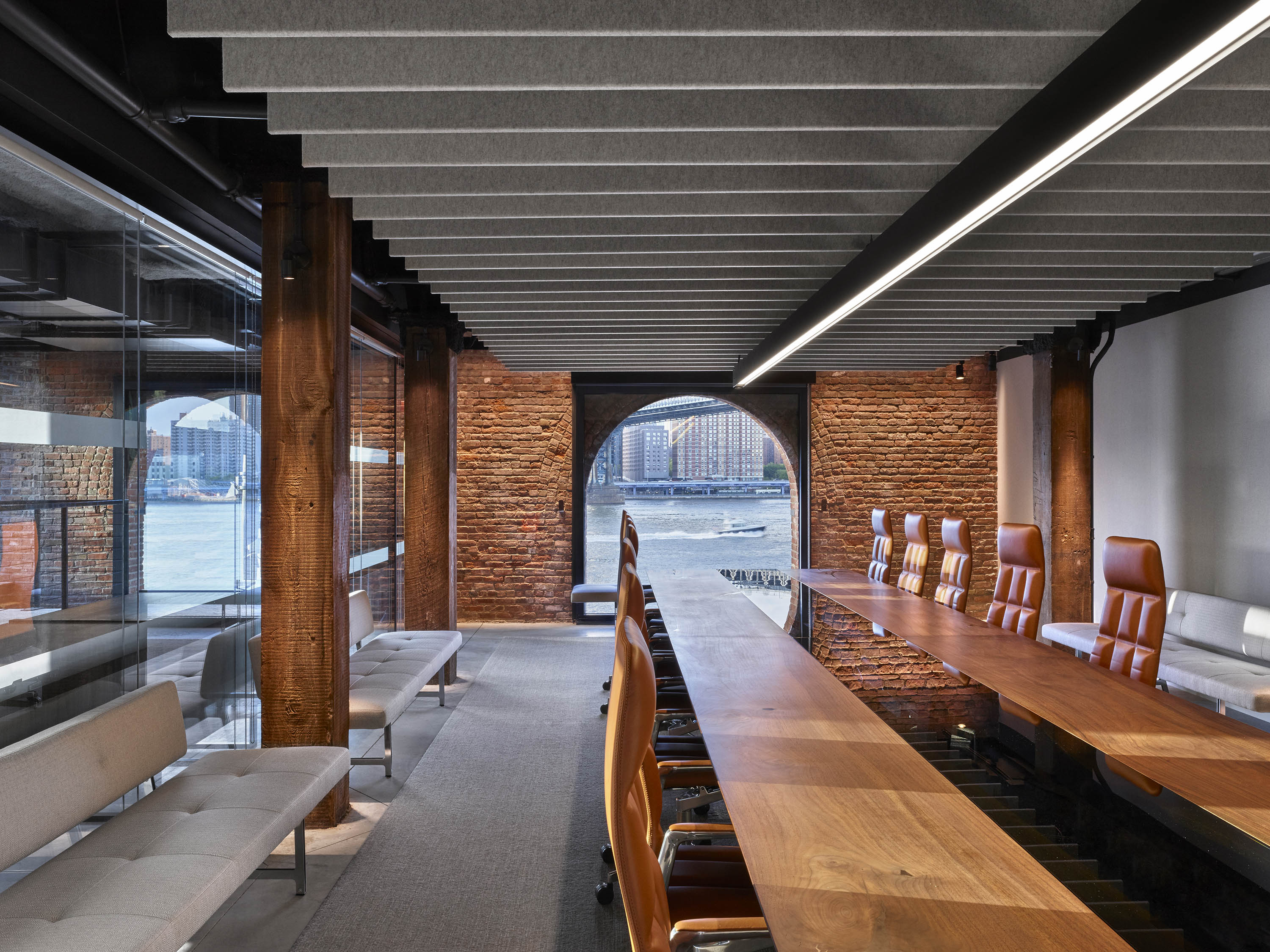 DFB recommends our Quiet-Core substrate. Quiet-Core is a thermal acoustical insulation made from inorganic glass mineral wool. Quiet-Core has excellent sound absorption characteristics, is formaldehyde free, and is manufactured with 20% post-consumer recovered materials. Quiet-Core meets ASTM E84, ASTM 5166, & ASTM D6196 standards.
DFB's Ceiling Baffle System falls under the Panel-Tex umbrella allowing for a very similar manufacturing process. Baffles are hand wrapped by DFB's qualified technicians and arrive on site ready to be installed. This product is compatible with nearly all fabric manufacturers.
Explore the suppliers on our Panel-Tex page to find the fabric that is suitable for your next project!
DFB manufactures the fabric wrapped panels at our facility in Long Island City, and installs the ceiling mounting system on site as seen below.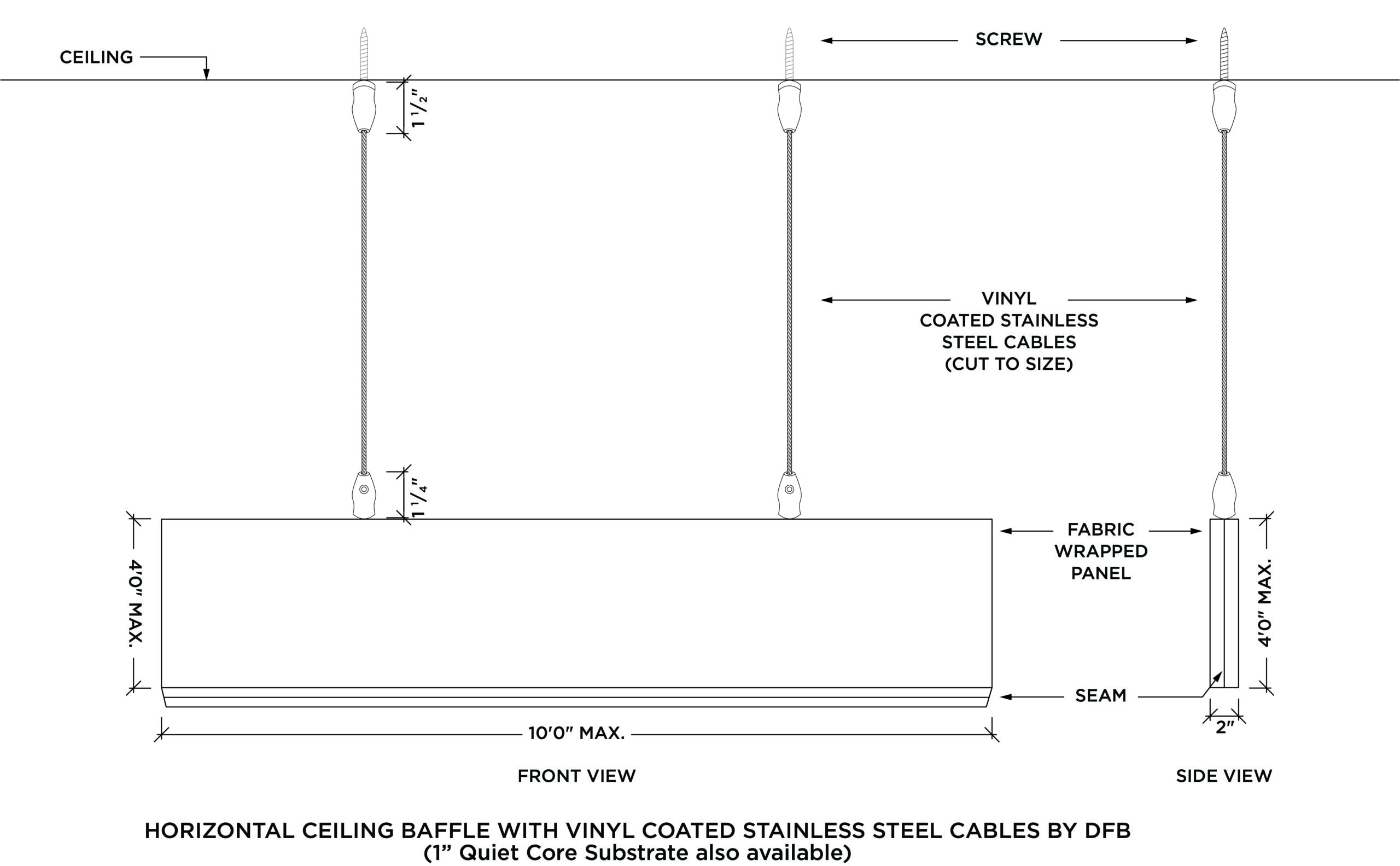 Substrate(s): Quiet-Core (Acoustical)
Panel Thickness: 2"
Maximum Height: 48″
Maximum Length: 120″
Mounting Options: DFB's Ghost Hardware, which includes Vinyl Coated Stainless Steel Cables. Also available in white and black Vinyl Coated Stainless Steel.
Lead Time: 3 weeks. Made to order in New York City.
Fire Rating: In accordance with CA 117-2013, NFPA 260, UFAC Class 1
Acoustics: ASTMC 423: 1.0 NRC, 1.0 SAA
Maintenance: Vacuum occasionally
Custom: Available upon request