Our new 45° beveled, half round panels are offered both horizontally and vertically, and integrate well with our standard Swell panels, and our traditional Panel-Tex™ flat panels. Swell 2 is customizable, with the ability to mix and match colors, fabrics, and sizes even on the same horizontal or vertical line. This multi-use panel system provides versatility in common areas, and adds a dimensional feel to any wall.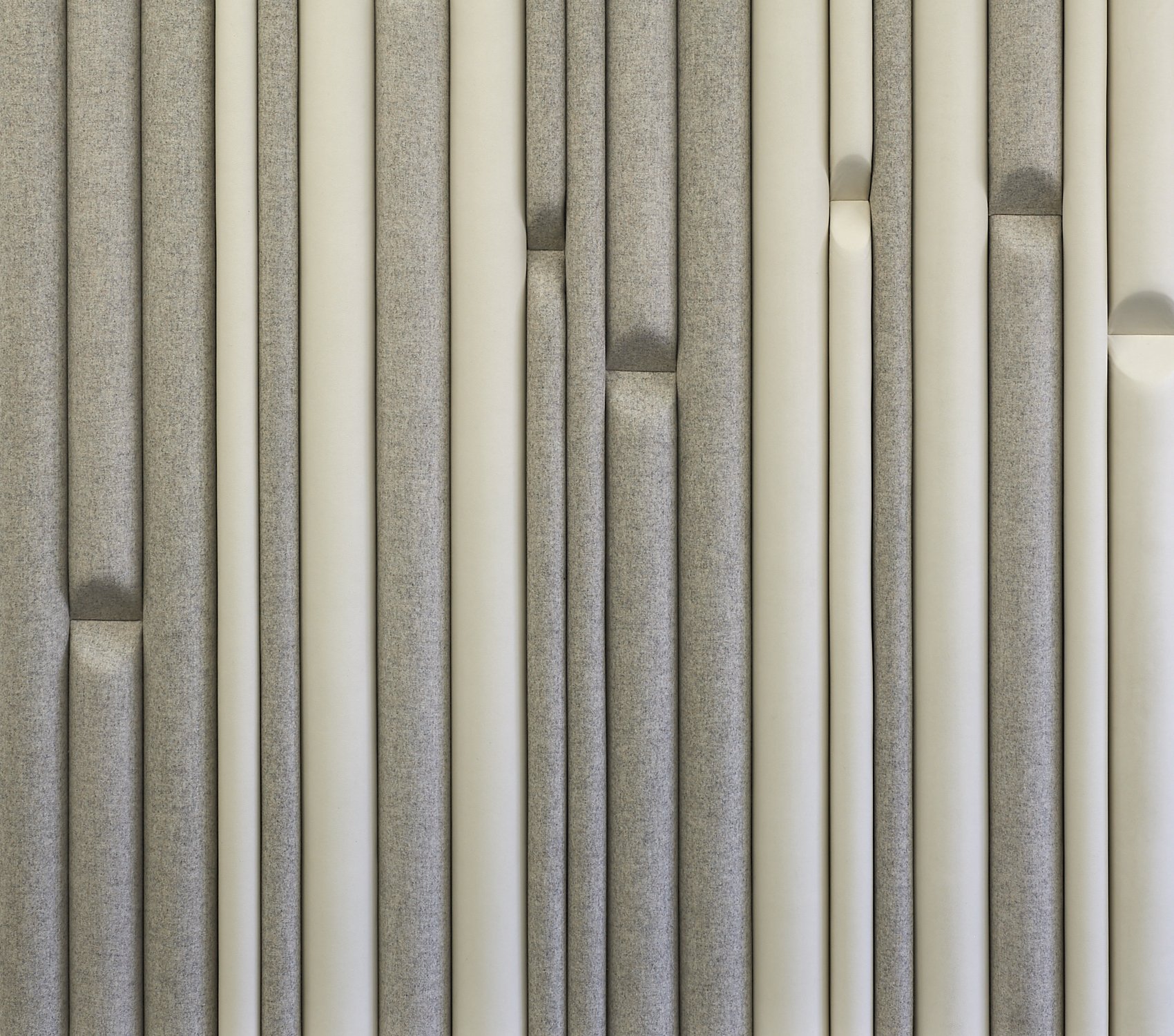 Product: Swell 2
Content: Substrate, Plywood, Felt
Panel Widths: Available in 2″& 4″ widths
Minimum Length: 12″
Maximum Length: 120"
Mounting Options: Quick grab formula and concealed nails
Lead Time: 4-6 weeks
Acoustics: ASTMC 423: NRC: >0.9, SAA 1.0
Fire Rating: California Technical Bulletin 117-2013; NFPA 260 + UFAC Class 1
Colorfastness: AATCC-16 (40 Hours) 4 Minimum
Environmental: Rapidly renewable and compostable. Certified on the EU ecolabel.